Celine Paillot, PhD, MSCP, ABPP
Clinical Director
Dr. Paillot is ABPP Board Certified in Clinical Psychology. She received her Ph.D. in Clinical Psychology in 2008 (Paris Nanterre University). In addition to her clinical training Dr. Paillot holds a Post Doctoral Masters in Clinical Psychopharmacology (Alliant International University San Diego, CA) and a Masters in Neurobiology and Neuropsychology (University Marie Curie, Paris, France). She taught Clinical Psychology at Paris Nanterre University in France, St. John's University in New-York and University of New Haven in Connecticut.
She received extensive training in a variety of psychological psychotherapies. She underwent foundational and intensive training in Dialectical Behavior Therapy (DBT), advanced training in Couples Therapy (she completed Level 3 of Gottman Method), and in Acceptance Commitment Therapy (ACT).
Dr. Paillot is a member of the Neuroscience Education Institute, the Division 55 of the American Psychological Association (The American Society for the Advancement of Pharmacotherapy (ASAP)) and the Florida Psychological Association where she is a member of the Legislative Affairs and Public Policies Board.
She is licensed in Florida, Connecticut, New-York and France.
Florida License: PY10084
Connecticut License: 003458
New-York License: 019026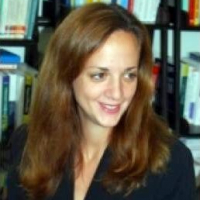 Meghan Gonsalves, ScM
Director of Marketing and Social Media
Meghan graduated from Brown University in 2017 with her ScB in Cognitive Neuroscience and her ScM in Behavioral and Social Health Sciences in May 2018. While completing her masters, she served as the Health Communication Scholar for the Brown University School of Public Health. She is a first year doctoral candidate in the department of neuroscience at Brown University working with Tara White, PhD in the Laboratory of Affective Neuroscience.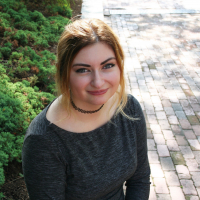 Roger Arnold, HPI, MMusTech
Website Editor
Roger is an Audio Engineer by trade and holds a BA in Music and Sound Recording from the University of New Haven and a Master of Music Technology from the University of Newcastle (AU). He has been teaching Music Technology at the university level since 2006. He is also a Theatrical Technician (Audio & Video) for Palm Beach Dramaworks in West Palm Beach.